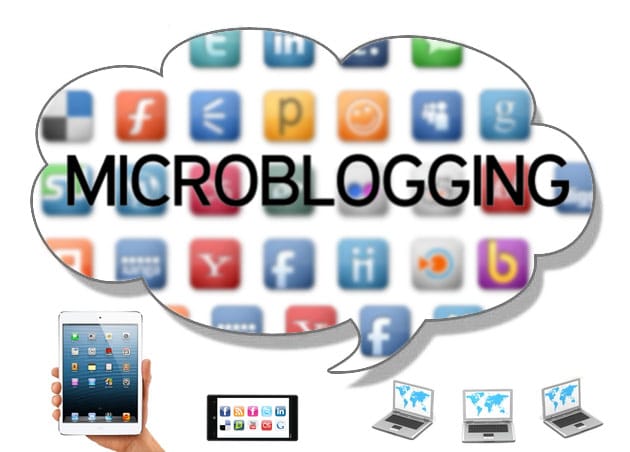 Blogging adalah aktivitas membuat konten tulisan dan dilengkapi foto kemudian diposting melalui blog. Blogging dianggap kegiatan kuno semenjak munculkan instagram. Sebab, banyak orang lebih suka membangun microbloging. Berikut ini ulasan menarik mengenai langkah-langkah membuat konten microbloging instagram dari First Media. Sehingga pengunjung microblog menjadi lebih banyak karena konten yang berkualitas dan menarik. Check this out!
Apa itu Microblogging?
Melansir dari SoulfulMBA, microblogging merupakan pembuatan konten berisi informasi singkat tentang topik (niche) tertentu. Microblogging bentuknya lebih pendek dibandingkan blog biasa. Beberapa website yang memang cocok untuk membuat microblogging adalah Tumblr, Twitter, Instagram, dan Facebook.
Salah satu platform paling diminati untuk membuat microblog adalah Instagram. Jadi, sebuah akun instagram resmi dapat disulap membagikan konten dengan maksimal. Misalnya konten microblog yang mengulas teknologi kecantikan berupa infografis, video kreatif, galeri foto, dan tulisan informatif.
Saat ini banyak microblog yang memungkinkan pengguna terhubung langsung dengan website. Caranya dengan memposting konten di story dan menggunakan fitur 'swipe up'. Seolah sambil menyelam minum air, maka para pengikut akun microblogging di Instagram dapat melihat rangkaian konten lebih lengkap.
Alhasil, keberadaan microblog juga mendorong pemilik akun menciptakan kreatifitas tanpa batas. Pastinya setiap microblog berlomba-lomba membuat konten positif, reaktif, video, hingga foto. Konten instagram yang reaktif juga mampu meningkatkan engagement microblog.
Hal-hal Wajib Dipersiapkan Sebelum Membuat Microblogging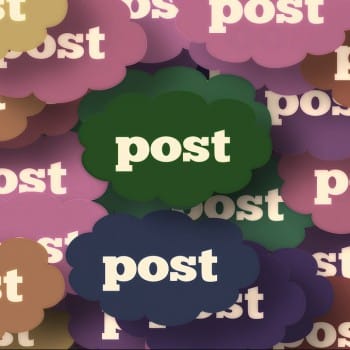 Platform Instagram dapat berfungsi sebagai media promosi, penjualan barang dan jasa, hingga branding. Sehingga konten-konten microblogging tidak boleh dibuat asal-asalan. Berikut ini beberapa hal wajib dipersiapkan sebelum membangun microblog.
1. Konsep Konten Microblog
Dahulukan menentukan konsep microblog mengenai topik apa, penggunaan font, warna, dan desain konten. Konsep inilah yang akan menjadi ciri khas microblog untuk menarik pembaca.
2. Mendorong Reaksi Dari Pengguna
Pastikan konsep konten yang dipilih dapat mendorong pembaca bereaksi atau Call to Action. Reaksi tersebut dapat berupa tindakan untuk membagikan postingan di story, unggahan instagram, menandai teman, dan berkomentar.
Selain itu, reaksi yang harus didatangkan sebaiknya reaksi positif. Adapun cara mengundang reaksi pengunjung microblog dengan menyisipkan pertanyaan pada bagian akhir postingan. Konten yang mengundang reaksi biasanya berupa tips dan trik maupun berita viral.
3. Membalas Konten dengan Bijak dan Menarik
Apabila ada pengunjung yang berkomentar artinya konten Anda diminati dan menciptakan rasa ingin tahu. Jangan lupa untuk membalas setiap komentar dengan bahasa yang bijak dan kalimat menarik.
4. Memilih Aplikasi Desain Konten Microblogging
Desain konten microblogging juga harus dibuat secara profesional. Maka dari itu manfaatkan aplikasi pembuat desain. Seperti aplikasi Canva, Powerpoint, Adobe Photoshop, Corel Draw, Google Slides, dan Keynote. Konten yang ingin ditampilkan dalam microblog pun menjadi lebih menarik karena didesain sendiri.
Tips Membuat Konten Microblogging Instagram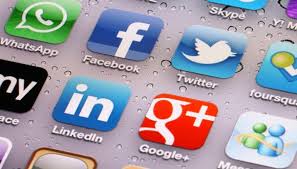 Dalam membuat konten microblogging di Instagram juga memerlukan beberapa tips dari para profesional. Terutama bagi Anda yang masih pemula, alangkah baiknya memahami tips-tips berikut ini.
1. Font 'Sans'
Berdasarkan publikasi dari UXplanet, jenis font paling sering digunakan untuk microblogging adalah 'Sans'. Terutama digunakan pada microblogging yang mengutamakan penampakan visual dan memuat tulisan pendek. Disamping itu, penggunaan font 'Sans' dianggap mampu menarik target pengunjung yang berusia muda.
2. Warna Kontras
Perhatikan pula warna dari setiap konten foto yang diunggah agar tidak membosankan untuk dibuka berlama-lama. Oleh sebab itu, pilih pasangan warna yang menarik dan menyejukkan mata..Contohnya perpaduan warna biru putih, kuning hitam, krem oranye, dan warna kontras lainnya.
3. Kata-kata Sederhana dan Mudah Dimengerti
Detail kecil yang sering dianggap kurang penting ternyata membawa pengaruh pada konten microblog. Misalnya pada setiap slide foto akan lebih menarik jika dibubuhi kata-kata sederhana. Tujuannya agar pembaca yang melihat konten foto tidak jenuh. Jangan lupa kata-kata yang dimuat tidak boleh berputar-putar atau mudah dimengerti.
4. Sisipkan kata-kata 'Call to Action' Pada Penutup
Microblog pada hakikatnya memiliki tujuan yang sama seperti blog, salah satunya mendorong pengunjung melakukan sesuatu. Oleh karenanya sangat penting menggunakan kalimat penutup yang mengandung Call to Action (CTA).
Contoh CTA dapat mengundang pengunjung membagikan konten, berkomentar, tag pengguna lain yang mungkin tertarik dengan konten.
Itulah beberapa tips agar konten microblogging Instagram tidak menonton dan menciptakan engagement.
Kurang rasanya jika hanya membuat microblogging hanya bermodalkan tips-tips saja. Anda juga membutuhkan koneksi internet cepat untuk mendukung update konten-konten. Oleh sebab itu gunakan pula koneksi internet tercepat dari First Media.
Koneksi Internet Cepat Dengan First Media
First Media merupakan provider internet tercepat dan layanan kabel TV dengan lebih dari 160 channel. Sehingga ketika Anda merasa jenuh membuat konten maka dapat beristirahat sembari menikamat siaran berkualitas. Harga paket berlangganan mulai dari 200ribuan.
Sangat cocok berlangganan paket first media untuk kebutuhan internet rumah, kantor, perusahaan, dan bisnis warnet. Selain itu, tersedia pula layanan wireless router apabila penggunaan internet lebih dari 10 gadget maupun perangkat elektronik. Dapatkan informasi lebih lanjut dengan menghubungi marketing resmi First Media.